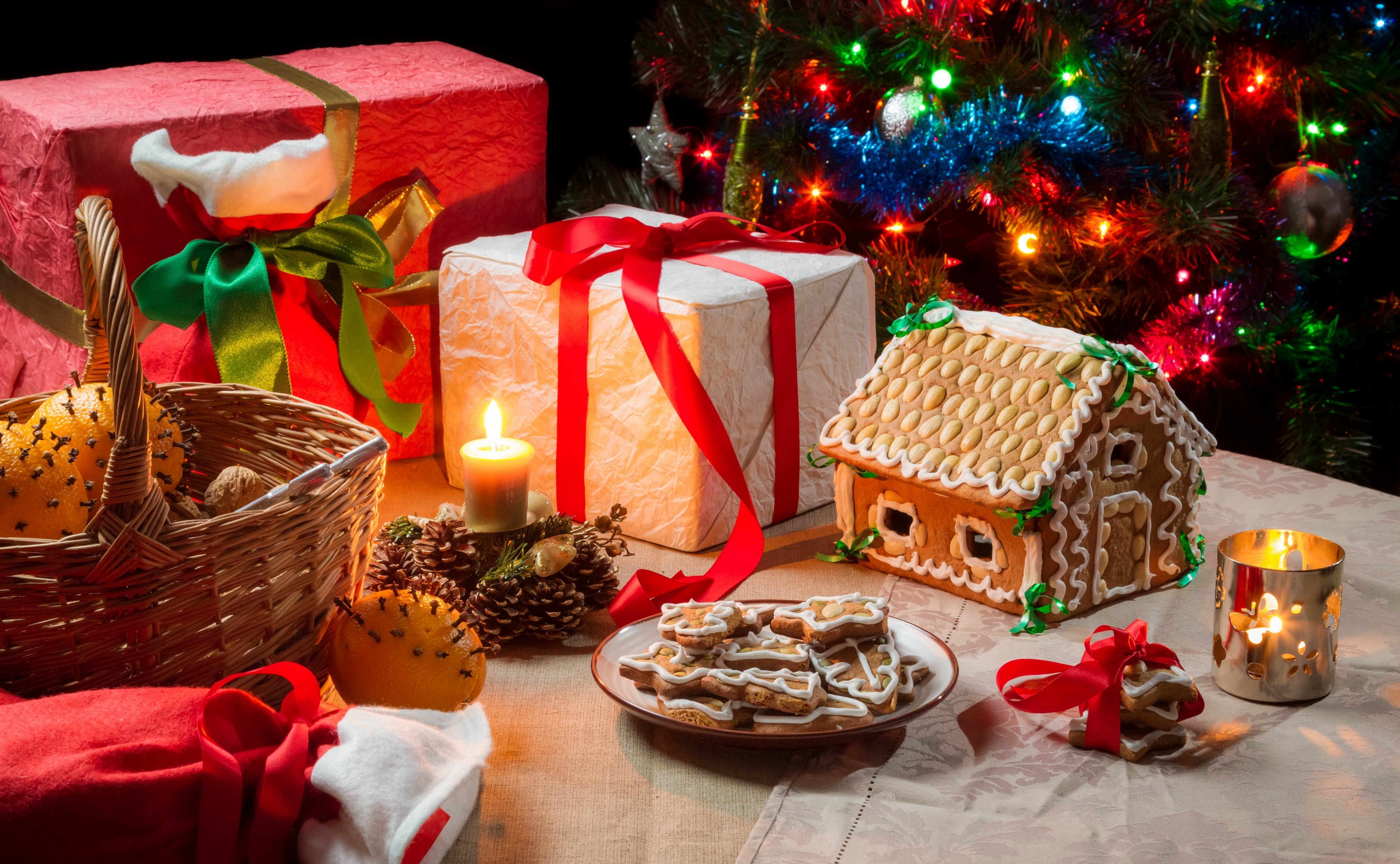 In the evening on the 6th of January after sundown all family gathers round the festive board on which 12 fest dishes are according to number of Сhrist's disciples. None of dishes should not stay untouched, you have to try to taste each. Good thing is when you have candle on the table – live fire. Main dish in this evening is Kutia. Traditionally it is cooked from wheat but you can also use whole meal grits. Grains of wheat is a symbol of people glued to mankind. As glue in Kutia honey or sugar syrup is used. With this dinner, Advent ends. On the 7th of January all limitations are ended and you can now set your favouraite banquet at home or restaurant.
It is said that on New Year your house should smell like mandarin but on Christmas house should smell with cinnamon and vanilla. We cannot imagine this holiday without bakery food.
On Christmas there was one good tradition from ancient time: you should wear only new clothes. Not just clean and fresh but new, not worn. And obviously any work was forbidden: sewing, washing, cleaning (especially to throw out garbage from house) All food has to be cooked prior to this holiday.
Good tradition that draws our attention is to pay attention to family and friends. During firs days of Christmas week visits were spread, you had to meet your family members and good friends. But their attendance had to be just a visit for 15-20 minutes, not more, with wishes an greetings. Nowadays simple phone call may be enough, but important thing is to show people who are important for you that you care about them, you remember and you wish them everything the best.