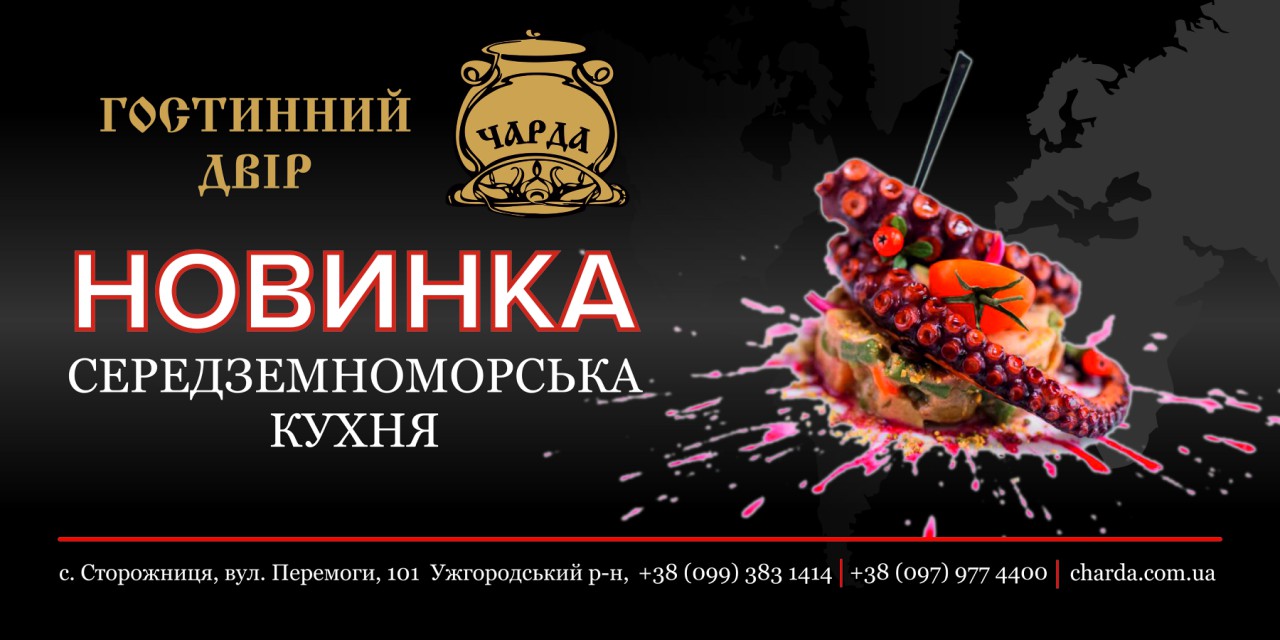 New! Mediterranean cuisine in the Charda resort in Uzhhorod

Yuri Puzakulych chef of the CHARDA RESORT      Evgeniy Viityk Brend-chef of the CHARDA RESORT
Dear guest!
We invite you to plunge into an unforgettable atmosphere of goodwill and comfort and go on a gastronomic journey.
Mediterranean dishes, European cuisine and accents of the new world trends of gastronomy are combined in our menu.Chef and brand chef with great pleasure make experiments adding an author's note to classical dishes and creating a unique symphony of flavors and aromas.
Have a pleasant and delicious rest!